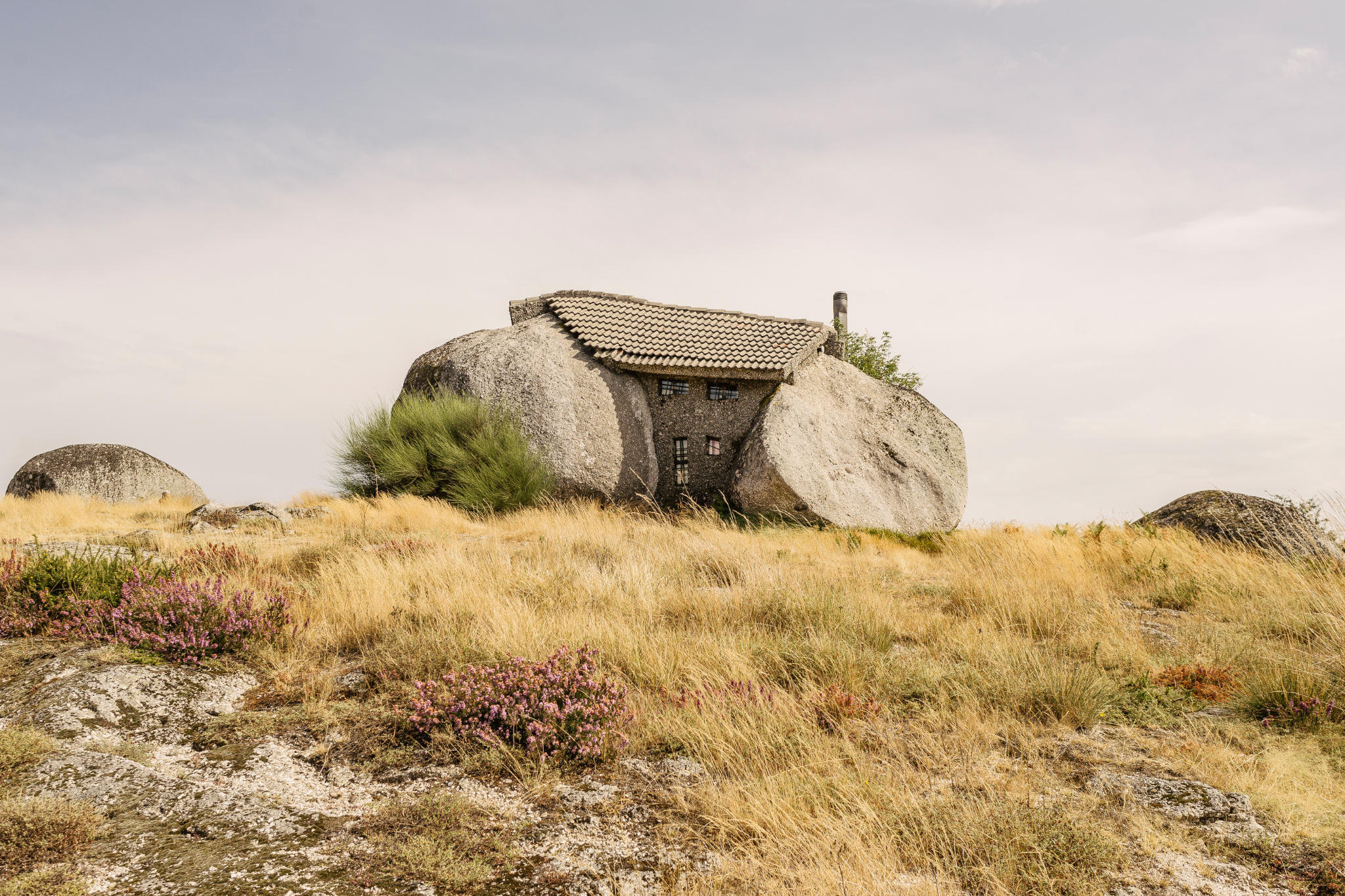 For many, the mobile phone is more than a mobile phone - it is a work tool. To show how the Galaxy Note 9 can be more than just another work tool and replace a computer, the Samsung invited a Shifter collaborator and others to work ... in the middle of nowhere.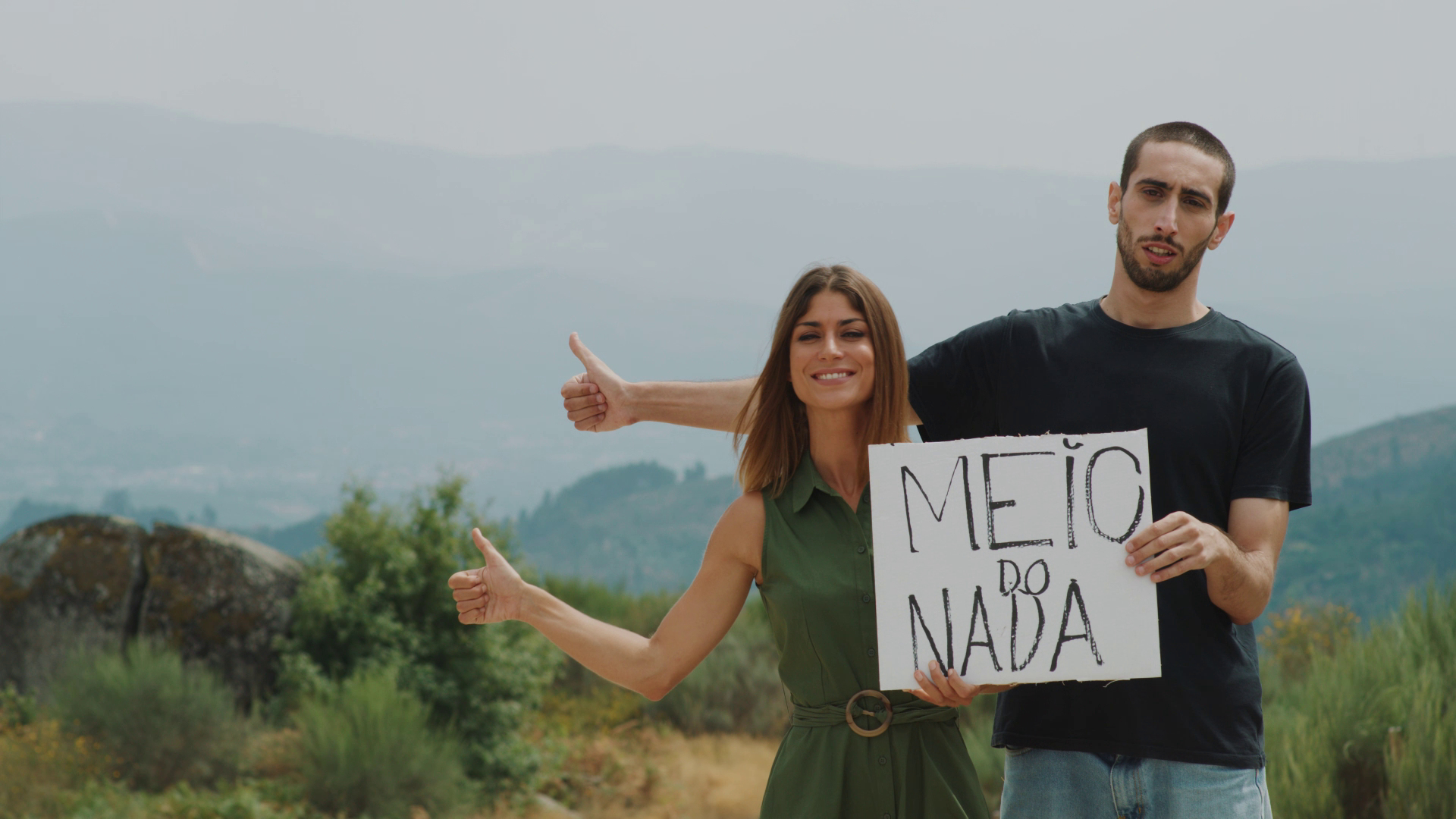 Marco Brandão, from Shifter, joined the television presenter Rita Camarneiro, to the illustrator Hugo Barros Costa and the photographer Mike Ghost and to Fernando de Pina Mendes, founder of NOW spaces, in a space of cowork improvised at Casa do Penedo - the Penedo Coworking. For a few days, they recorded the campaign videos that Samsung launched on its digital channels.
The videos of that campaign were also shared on Shifter and on its social networks, accompanied by a series of three special items - about Casa do Penedo, the five coworkers and the experience of working in the middle of nowhere with just one smartphone. Despite being part of the campaign, these contents sought to be detached from the brand, in order to broaden the message.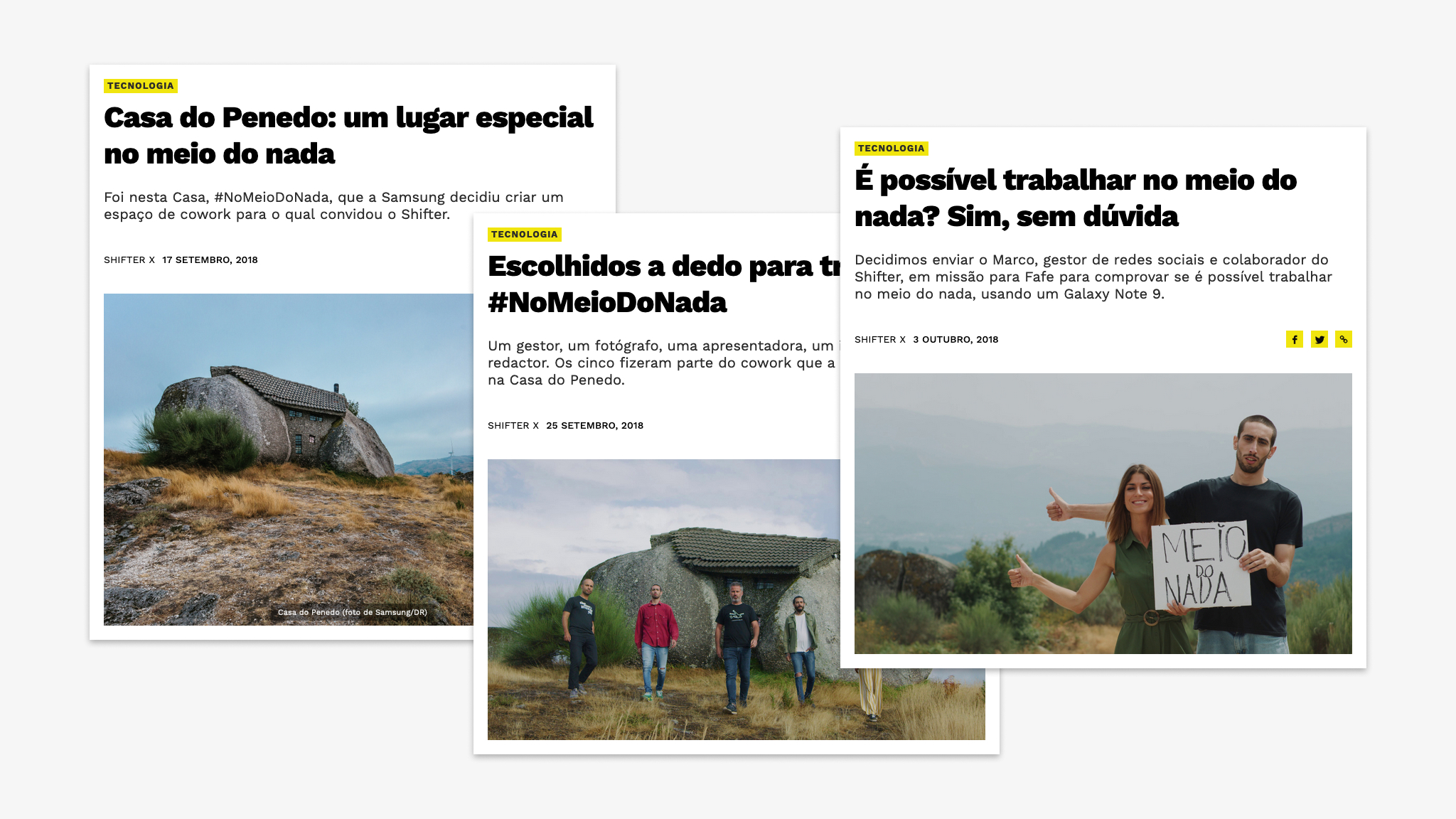 The contents were available on a special page on the Shifter, which also included the videos of the campaign and which was featured in the top menu for a month.